Engel Slide Tray for 34 & 43 Quart MT35 & MT45 530/540/AUS
A strong low profile steel slides allowing easy access to your Engel freezer in confined spaces. Webbing (included) attach your freezer securely to the slide. Safety latch - locks tray in or out, for safe storage. Tough enough for off-road vehicles. Slide can also be used for generators.
As you probably know, Florida has a law that Requires Vendors who ship to Florida Residences, to charge the Dealer the 6 1/2% Florida Sales Tax. Please OK, this addition Florida Tax in "Customer MSG" box, so as not to hold up your order. See Florida Law Rule 12A-1.091(10) Use Tax.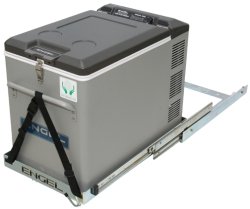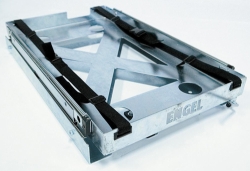 Back to Top
12-Volt Fridge Freezers & Accessories
Back to Truck Products
Highly Recommended