KING Tailgater Dish Portable Satellite TV Antenna VQ4500
Out of Stock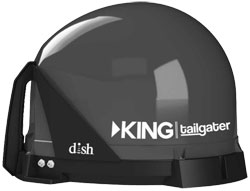 VQ4500
Enjoy your favorite TV programs including local networks anytime and anywhere you want w/Tailgater II Automatic Setup Satellite TV Antenna VQ4500. It features Auto-Scan Setup Satellite TV Antenna for Truckers will automatically find, acquire and Lock in all of Dish Network's satellite signals, including HD.
Features
Exclusive for Dish Network ONLY
Automatically finds Dish Network Satellites
Fully Automatic Satellite Acquisition
Must use Dish ViP211z, ViP211k, ViP211 or 411 Single Tuner HD receiver
Supports Multiple TV Viewing
Use as Either Portable or Roof Mount
Other Features
Portable Antenna
Includes 50' of Powered Over Coax Cable and Power Injector
Dimensions (HxWxL): 13.5" x 18.75" x 17"
Weight: 8 lbs.
King Tailgater Dual Setup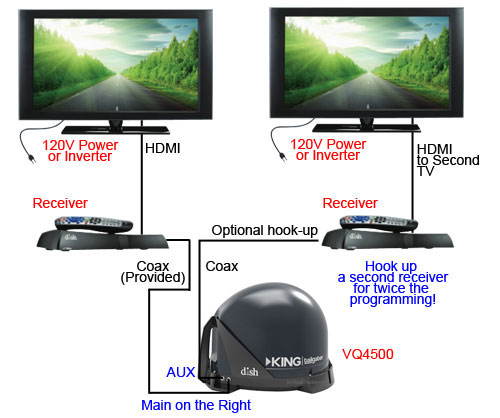 ---
Alarm Setup - King AL1000

Mounting Brackets - MB150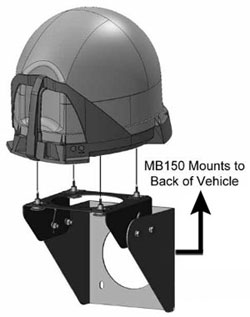 Please Note: There is no return on King Connect Satellites, except for replacement if there is a problem. King Controls (now King Connect ) wants to handle virtually ALL issues, regardless of where the Satellites was purchased, so you must contact King Connect directly regardless of what the issue is. Warranty for King's Satellites must be handled through King directly. King Satellites.
Highly Recommended