Rand McNally 5" IntelliRoute GPS TND530LM
New TND530LM helps you prepare for the road ahead, with advanced lane guidance, toll costs and Wi-Fi connected services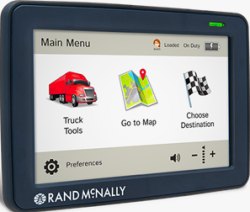 TND530LM
Want a larger screen?
Step Up for The Best Introducing the **NEW** IntelliRoute® TND™ 730LM! Truck GPS - with WIFI Enable
Advanced lane guidance
Updated look
Toll Costs
Lifetime Maps
Avoid list
Route comparison
Fuel log
Team driving support
Advanced lane guidance
Address book
Warnings
Quick Planner– Calculate mileage and profitability between any two cities or towns
Destination entry – Find by address, zip code, or latitude and longitude
Video input - For back-up cameras
Dimensions: 5 1/4" x 3 1/2" x 13/16"
Battery: Rechargeable Lithium-Ion
Map Coverage: U.S. & Canada
Rand McNally IntelliRoute® TND™ 530LM
Windshield mount with suction cup
Quick Start Guide
Vehicle charger
USB cable
Live Fuel Prices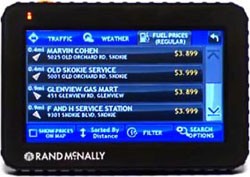 Sort Fuel Price By Distance, Price, etc.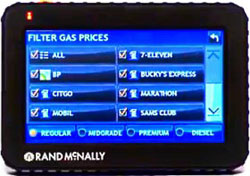 Shows Fuel Prices on Map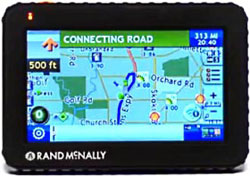 Search Local Businesses Using Keywords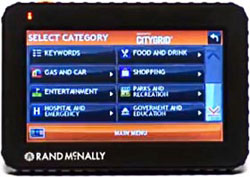 Return Policy on GPS
For those purchasing a Truck GPS, we will waive the No Return Policy on open electronics, for a Limited Return period of 14 days from purchase or 5 days from delivery with a 15% restocking fee, regardless of the reason for the return. You must make the return request within the time allowed and it must be retuned within the following 7 days. Please Note: No return means no return for refund. Naturally you can return it for repair or replacement for the warranty period.
Limited Return within 14 Days of purchase or 5 days after delivery with a 15% restocking Fee. Note: Scratch or damage the GPS in any way and you bought it. There is a $100 manufacturer's fee for returning a GPS that is anything other than pristine new condition. Note*: The warranty does not include the glass face.

Back to Top
Back to Truck Products
Highly Recommended