Engel Transit Slide-Loks for MT35 & MT45 Refrigerator Freezer TSL530/540
These are highly recommended from a safety point of view. They help prevent your Engel freezer from shifting about in a vehicle or boat.
Simply slide your Engel into position and it locks down automatically. To remove just push the clip to release. It's that easy! The slide-loks work with all Engel Transit Bags.
As you probably know, Florida has a law that Requires Vendors who ship to Florida Residences, to charge the Dealer the 6 1/2% Florida Sales Tax. Please OK, this addition Florida Tax in "Customer MSG" box, so as not to hold up your order. See Florida Law Rule 12A-1.091(10) Use Tax.
Engel Transit Slide Loks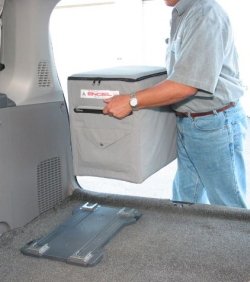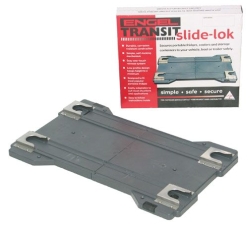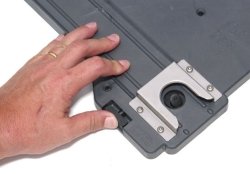 Back to Top
12-Volt Fridge Freezers & Accessories
Back to Truck Products
Highly Recommended