Winegard DuraSAT D4 InMotion Satellite Antenna CM2000T / CM2035T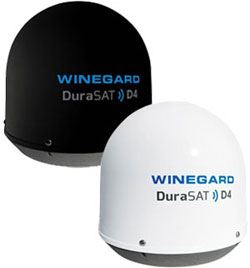 CM2000T (White) & CM2035T (Black)
The CM2000T DuraSAT D4 is a satelitte tv antenna that is perfect for team drivers. It is an in-motion automatic satellite TV antenna that is great for recording shows while on the road trip.
Fully Automatic Satellite Acquisition
Compatible w/DIRECTV, DISH or Bell TV
Simple to set-up
Ultra-small and compact
Warranty: 2 Years Parts / 1 year Labor
Returns: 30 days w/ 15% Restocking Fee
Simple Installation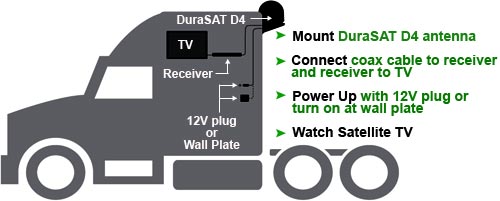 Please Note: There is no return on Winegard Satellites, except for replacement if there is a problem. Winegard wants to handle virtually ALL issues, regardless of where the Satellites was purchased, so you must contact Winegard Direct directly regardless of what the issue is. Warranty for Winegard's Satellites must be handled through Winegard directly. Winegard Satellites.

Back to Top
Satellite TV Antenna & Brackets
Back to Truck Products
Highly Recommended