Transit Bags Engel Refrigerator-Freezer
The outer layer is made of a high quality gray canvas with an accessory pocket and ventilation holes.
The bag covers the entire unit. Access to your freezer is easy - simply unzip the bag on top. (The bags work with the corresponding Transit Slide-Loks.)
The bags have also a reflective layer on the inner side, offering top heat protection from direct sunlight, and long wave radiation
High Quality Gray Canvas
Outer Layer (Covers the Entire Unit)
Easy Fridge Freezer Access Via the Top Zipper
Cushioned Layer for Added Protection
Added Insulation for Extreme Conditions
Additional Reflective Layer on the Inner Side
Accessory PocketTemperature Control Access
Ventilation Holes to help Vent Heat From Unit
Slots for Carry Handles
Power Cord Access
Works Well with Transit Slide-Lok
As you probably know, Florida has a law that Requires Vendors who ship to Florida Residences, to charge the Dealer the 6 1/2% Florida Sales Tax. Please OK, this addition Florida Tax in "Customer MSG" box, so as not to hold up your order. See Florida Law Rule 12A-1.091(10) Use Tax.
Transit Bags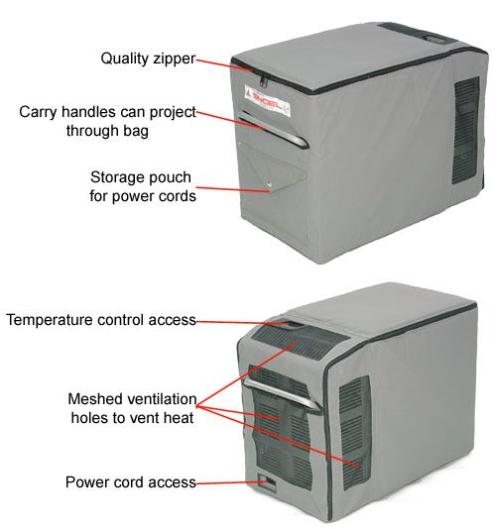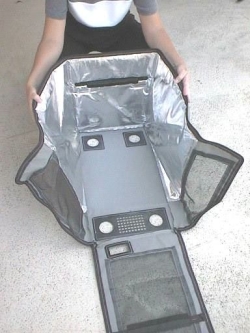 Back to Top
12-Volt Fridge Freezers & Accessories
Back to Truck Products
Highly Recommended