OverDryve Pro 7" Truck GPS & Tablet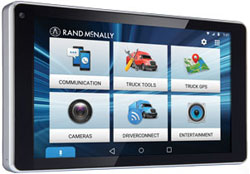 OverDryve 7 Pro
The OverDryve 7 Pro is the most cutting-edge truck GPS tool for professional drivers and trucking business. It keeps commercial drivers connected for the long haul.
It features advance truck routing, Lifetime Maps, check email, web browsing, watch movies, read the latest news, and many more.
It also comes preloaded with DriverConnect app, Fuel logs, Live fuel prices, etc.
Hands Free Calling & Texting
Voice Assistance
Real-time Traffic & Weather
Equipped w/ Essential Business Tools
Robust Truck Navigation
Dash Cam (Records Video Loop)
Built-in SiriusXM® Radio (3 Months Free)
Fully Integrated DriverConnect Platform
Lifetime Maps & Live Traffic
Exits Quick View
Millions of POI Listings
Address Book
2 Megapixel Self-facing camera
Built-in Speaker: 2 W + 3 W in Mount
Service Alerts
3-D Junction View
RoadWork™ Updates
Satellite Radio: Built-in SiriusXM® Receiver
Bluetooth Music Streaming
Weather
Toll costs
ELD-compatible: Preloaded with DriverConnect app
Easy to Manage Hours of Service logs, DVIRs, and more
Download Android Apps
8 Megapixel Dash camera
Voice Assistance (Siri/Google)
Fuel Prices & Logs
Warnings
Hands-free Calling/Texting
Onboard Truck Navigation
Powered Magnetic Smart Mount Equipped w/ SiriusXM®
Truck Charger
USB Wall Charger
Mount Bracket w/Suction Cup
FM Transmitter Antenna
Anti-glare Screen Protector
Sirius XM Antenna
Auxiliary Cable
Dash Mount Disk
OverDryve 7 Pro Tablet
SiriusXM® Magnetic Mount Antenna
Quick Start Guide
Specifications of OverDryve Pro 7
Storage: 32GB
Battery capacity: 4000 mAh
HDMI out: Micro
Screen type & resolution: IPS LCD, 1280 x 800px
Power connector: On device: Micro USB, On mount: Barrel plug
Bluetooth: 4.0
Wi-Fi: 802.11 a/b/g
Sensors: 3-axis gyro; accelerometer; ambient light sensor
Processor: Quad core
Device dimensions: 4 1⁄2"H x 7 1⁄8"W x 5⁄8"D
Screen size: 7"
Weight: 16 oz.
Microphone: Dual + NC
Aux out: Yes
Memory: 2GB
Mount: Magnetic; integrated FM transmitter antenna; enhanced GPS; USB port (A-type)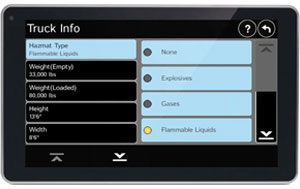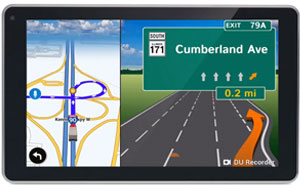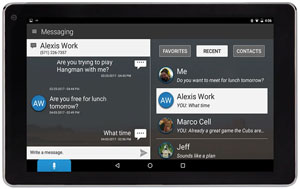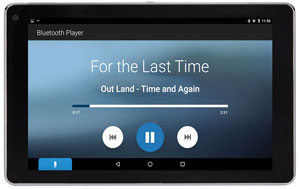 Back to Top
Truck Routing GPS
Back to Truck Products
Highly Recommended