Vu Qube Deluxe Auto-Scan Trucker Satellite TV Antenna with 1-Touch Automatic Satellite Lock V20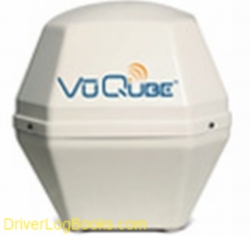 V20
With advanced features and completely automatic operation, the NEW VuQube V20 Satellite TV antenna is truly the easiest way to access all of your favorite TV programs while parked. Simply press a button and the VuQube automatically finds the satellite(s) for you, so you're watching TV in just minutes. With features like positive satellite identification and automatic satellite switching, the V20 is ideal for Dish Network subscribers who receive channels from more than one satellite location. Just select your desired channel and the VuQube automatically switches to the appropriate satellite in less than a second!
Get up-to-the-minute news, weather and sports
Watch blockbuster movies and pay-per-view events
Listen to commercial free, CD quality music channels
Enjoy over 100 channels of digital quality satellite TV in the comfort of your own truck
The VuQube works great with any satellite TV option - including the following:
DISH Network®
DIRECTV®
Bell ExpressVu and
Free-to-Air receivers.
Satellite TV Service Provider Compatibility
DIRECTV - 101, 119
DISH 500 - 110, 119
DISH 1000 HD - 61, 110, 119 (or) 110, 119, 129
Bell ExpressVU - 91
Bell ExpressVU HD - 82, 91
The VuQube V20 is compatible with Dish Network and Bell ExpressVU HDTV. It is not designed for use with DirecTV HD programming.
Small, compact dome designed specifically for heavy-duty trucks
One-button operation for true convenience
Positive satellite identification
Automatic satellite switching
Permanent and semi-permanent mounting options available
Using the Vu Qube Satellite Antenna Five Step Satellite Find, and Fast Find Remote you will be locked on and receiving digital programming within minutes of turning on your satellite receiver and TV.
Please note:
There is no return on the Vu Qube, except for replacement if there is a problem. King Controls wants to handle virtually ALL issues, regardless of where the Vu Qube was purchased, so you must contact King Controls directly regardless of what the issue is. Warranty for the Vu Qube must be handled through King Controls. See Vu Qube Policies for more information.
Mounting Brackets available here.
Back to Top
Satellite TV Antenna & Brackets
Back to Truck Products
Highly Recommended