Imprinted KellerSCAN Scannable 2 in 1 Daily Logs 2-ply Carbonless Simplified Detachable DVIR Without Recap 19702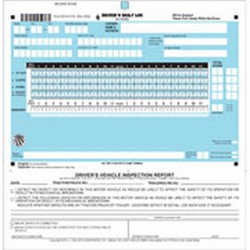 19702/815-L-C
Timesaving logs, designed exclusively for use with our KellerSCAN® software, help you automate the capture of log audit data so you can ...
Overview
Improve the accuracy of log audits
Reduce time spent auditing logs
Lower the chances of violations and penalties
Increase productivity and profitability
Easy-to-follow instructions to help reduce completion errors
Book format, 31 sets of logs per book
Two plies
Carbonless
Measures 8-1/4" x 8-1/2"
Pricing and Ordering
150-299
300-499
500-999
1,000-2,499
2,500-4,999
5,000 or more
For more price info
Quantity
Order Now!
$ 18.13 each
$ 13.58 each
$ 10.74 each
$ 8.85 each
$ 7.99 each
$ 6.12 each
Contact Us
NOTE: Imprint orders are not returnable unless we have made an error. Please allow approximately 5 - 6 weeks for your order to be processed. Imprint log book orders are subject to a 10% overrun and charge. This overrun is a printing industry standard. The overrun quantity and charge will be added automatically.
Please see Imprinted Log Books standards section of Frequently Asked Questions for more information.

Back to Top
2 in 1 Driver's Daily Logs
Go Back To Driver's Daily Logs Main Page
Log Books Main Page
Log Books Comparative Matrix
Highly Recommended