KellerSCAN® Scannable Daily Logs - 2 per Page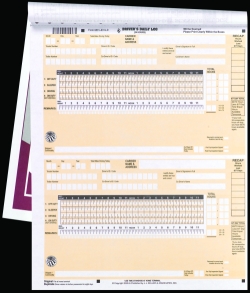 These timesaving logs will help you automate the capture of log audit data so you can ...
Improve the accuracy of log audits
Reduce time spent auditing logs
Lower the chances of violations and penalties
Increase productivity and profitability
Log books in this table are/have:
Yellow background offers improved scanning, copying and faxing - great for truck stops.
Detailed DVIR
31 Sets for Book Format
Monthly Summary Sheet for Book Format
Click Here For More KellerSCAN® Scannable Daily Logs.
Product Code
# of Plies
Carbon
Format
Recap
DVIR
Size
Order Now!
Quantity
Order Now!
831-LD

Not Available

2
Yes
Book Format
Yes
Detailed
8 1/2"W x 11"L
831-FS-C2

Not Available

2
Yes
Loose-leaf
Yes
Detailed
8 1/2"W x 11"L
833-LD

Not Available

2
Yes
Book Format
No
Detailed
8 1/2"W x 11"L
833-FS-C2

Not Available

2
Yes
Loose-leaf
No
Detailed
8 1/2"W x 11"L
Back to Top
Go Back To KellerSCAN® Scannable Logs Main Page
Log Books Main Page
Log Books Comparative Matrix
Highly Recommended